Unsupported browser. Shaw Webmail currently does not support Microsoft Edge.
To continue you may select Open with Internet Explorer from the More actions menu.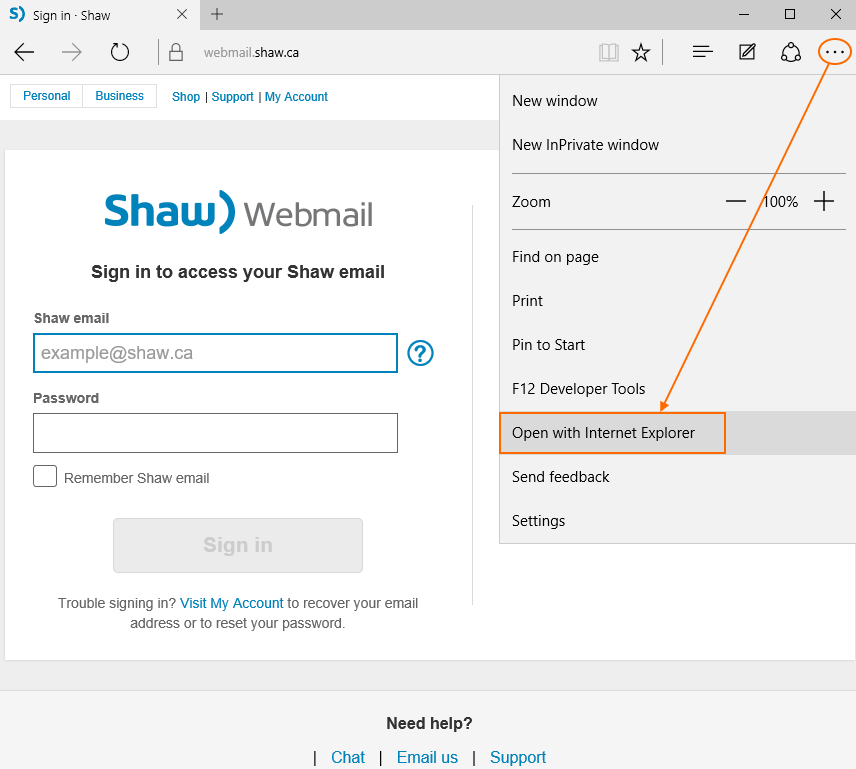 Otherwise, please use a recommended browser from the list below.
For more information please visit the Shaw Support Community.
Recommended Browsers
Firefox

Firefox is the most-recommended web browser for Windows, Mac OSX and Linux users. Mozilla's new "rapid release" approach means more frequent updates and faster improvements.

Google Chrome

Google Chrome is a browser that combines a minimal design with sophisticated technology to make the web faster, safer, and easier.

Safari

Safari for Mac puts the emphasis on browsing not the browser. Innovative features make your experience on the web better than it ever was.